SiPass Single Door Access Control Products are robust, reliable and cost-efficient. the main benefit of installing them is that they eliminate the challenge of managing keys and the cost of replacing locks when a key gets lost. They are also very convenient from a user's perspective. Our single-dooraccess control product range includes compact card readers, codelocks and Codoors, as well as products that enable split-mounted single-door applications.
---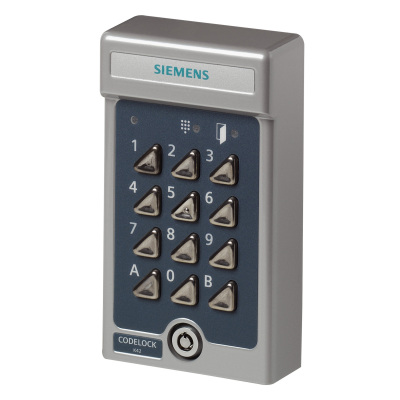 K42
Codelock with two codes (Siemens branded)
Order number: S24246-C3552-A1
The K42 is the best-selling codelock in the world. It is compact and easy to use with a modern design that is suitable for either indoor or outdoor mounting. The K42 has a capacity of two four-digit codes. One can be used by residents while the other is used by the property caretaker, for example. All settings are made directly in the unit.
---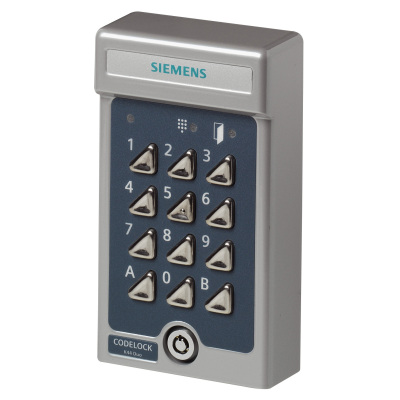 K44 Duo
Codelock with 30 codes (Siemens branded)
Order number: S24246-C3553-A1
The K44 Duo is a programmable codelock for one or two doors. It is possible to set separate codes for each door or the same code for both. K44 Duo also provides the option of door control and alarm output. The K44 Duo has a code capacity of 20 four-digit codes and 10 six-digit codes. By using the K44 Duo's tamper switch in combination with the SK5 security unit, it is possible to achieve a higher level of security.